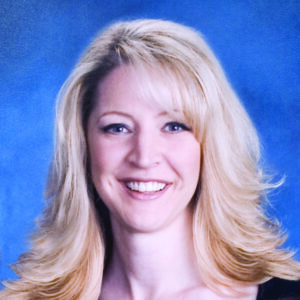 Sherry is a certified life and business coach specializing in creating business procedures, methods and systems so that a business runs efficiently, more profitable and without the business owner doing ALL the work!
Sherry received her coaching certification through the Robbins Madanes Training Center, the official training school of Anthony Robbins. This training along with her previous background has taught Sherry how to transform individuals and businesses.
Sherry's training as a Strategic Intervention Coach draws upon a variety of disciplines including; Ericksonian therapy, strategic family therapy, Human Needs Psychology, organizational psychology, neurolinguistics and psychology of influence.
Sherry's is not only coach but a 3x business owner / entrepreneur. She's been in the trenches and knows what it takes and how hard it can be to succeed. Sherry has worked with Fortune 100 & 500 executives to mom & pop shops to solopreneurs. Her experience includes For-Profit and Not-for-Profit businesses including the highly competitive manufacturing industry.
Business owner / Entrepreneur:
Advanced Tool Inc | CEO & President | www.advancedtool.com
ALS of Utica | Founder & Executive Director | www.alsutica.org
Sherry DePerno Business Consulting & Training

TESTIMONIALS
"Sherry is tough, she holds me accountable, she helps me see my weaknesses.  I have achieved more in the last six months by working with her than I have in last three years." – Mark Z, Essex Fells, NJ

"I went to Sherry for professional coaching, I realized that I was destroying my marriage and paying no attention to what really mattered the most to me. She helped me to adjust my priorities." – Greg G, Houston, TX

"Sherry saw through my excuses for not launching my business.  Not only did she give me the push I needed, but she is a confidant that understands all aspects of business and is now guiding me each step of the way.  She makes me feel powerful."  – Suzanne L, NY, New York

"As a business owner, my call with Sherry is the favorite part of my week. I clear my head and get refocused on where my attention should be." – Sylvia C, Hobart, Austrailia
"Sherry comes up with new possibilities for my current situation that I never seem to think of on my own." – Taylor P, Ottawa, Canada